This article may contain affiliate links. Read full disclosure
As easy as it is to walk out the house with a scarf on our head and Uggs on our feet (you know who you are) that will not attract the type of attention you desire. If the goal is to become a truly feminine woman, inside and out, showing up how we want to be perceived is a major key *DJ Khaled voice*. To look pretty daily requires intentional lifestyle choices.
That means looking like we put effort into our appearance. It shouldn't take hours on end to get ready in the morning, however rolling out of the bed and into the world will not work either.
WATCH THIS VIDEO: Before I get into my list of what I think a woman should do to look pretty and polished daily here is a PSA from the 1950's detailing how a woman should present herself. I know this is outdated, but there's a ton of super useful information in this video!
Here are some simple tips for looking pretty and well put together daily
Hair care
Ladies, I know our hair can be a difficult, but let me just say this: leave the stiff wigs in 2020. I love us! I really do, but the mismatched leave out has to stop. Imho gaining an appreciation for our natural texture is necessary to go to the next level. Considering the majority of us don't know how to handle our hair in its natural state the first step to looking pretty and polished is learning our hair.
Learn how to manage your hair. Figure out which products work best for you. Growing healthy long hair takes time, but is attainable.
Wear braids, twists, and other protective styles that are low manipulation.
Keep your hair moisturized while in protective styles
If you don't know where to start with your hair Youtube is a great resource.
MORE: Natural Hair Care Routine for Type 4 Hair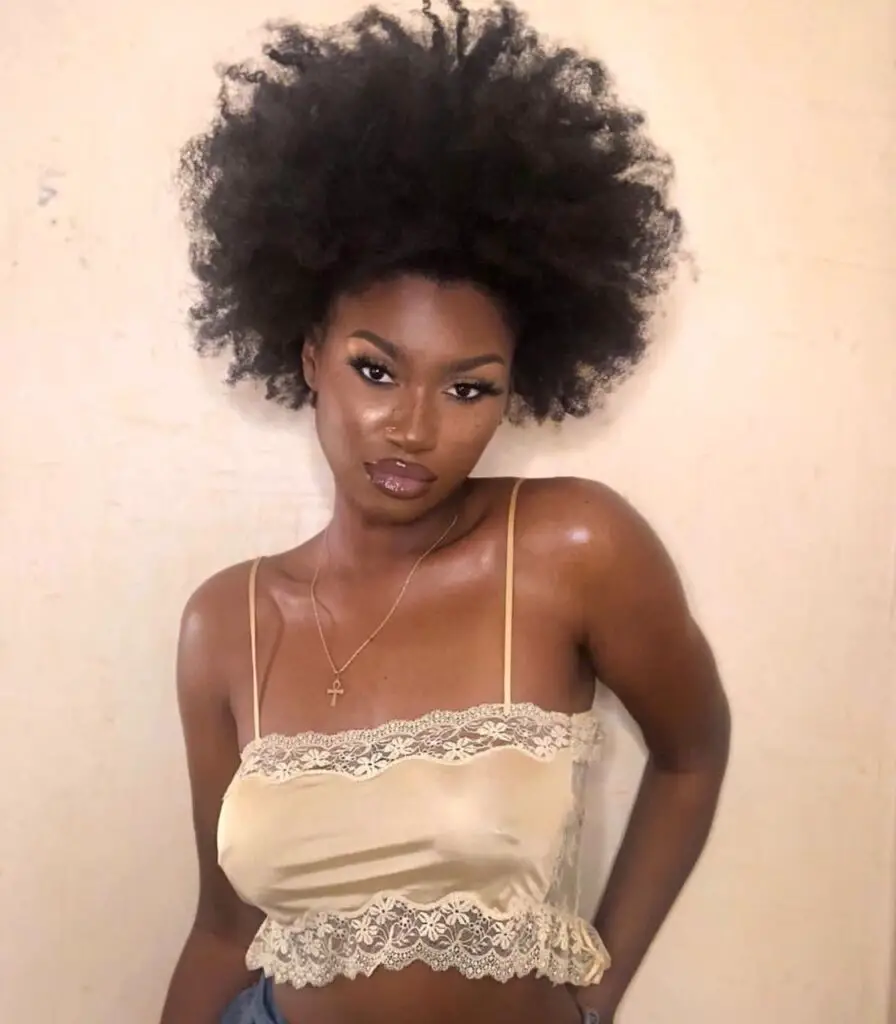 Create a simple makeup routine
The most beautiful women make it look easy. You can wear more makeup than a little, but the key is to look effortless. Good skin is the foundation to looking pretty with minimal makeup.
Concealer
Tinted Moisturizer/BB Cream
Powder
Lipstick & Pencil
Brow Gel
Blush
Mascara
Aliyah's Top Picks:
Perfect your grooming
Beauty requires constant maintenance. Keeping a regular self-care schedule does wonders for the mind and body. Again, simplicity is key here.
Nail care
Teeth whitening strips
Pleasant body odor
Clothes that suit your body type
Health and Wellness
Healthy eating habits and exercising regularly creates a glow from within. When we constantly eat junk food and lay around it tends to show. If easy beauty is important to you wellness has to become a priority
Drink plenty of water
Veggies on veggies
Cut out sugary drinks
Vitamins
Regular sleep schedule
Aliyah's Top Picks: